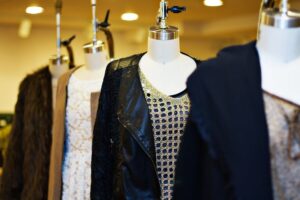 In 2023, women's fashion is undergoing a transformative shift, prioritizing sustainability and self-expression. The year brings a fusion of classic and contemporary elements, offering something for everyone. Let's delve into these exciting trends in more detail.
Sustainable Fashion: In 2023, sustainable fashion is all about conscious choices. Look for clothing made from organic or recycled materials, support brands that prioritize fair labor practices, and reduce your fashion footprint by investing in pieces that are built to last. Sustainability is not just a trend; it's a lifestyle.
Oversized Silhouettes: The oversized trend takes comfort and style to a whole new level. Think wide-legged trousers, oversized knit sweaters, and roomy blazers. These pieces offer versatility and a relaxed, effortless aesthetic that's perfect for both casual and more formal occasions.
Monochromatic Outfits: Monochromatic dressing is a chic and sophisticated trend. Choose a single color palette and mix different shades and textures within it. This creates a visually pleasing and streamlined look that's easy to put together while making a strong style statement.
Elevated Athleisure: Athleisure evolves in 2023, with luxury brands and designers creating high-end activewear. This trend allows you to seamlessly transition from the gym to social events, combining comfort with opulence by accessorizing athleisure pieces with stylish items like heels, handbags, and statement jewelry.
Vintage Revival: Drawing inspiration from past decades, this trend includes wide-legged pants, oversized blazers, crop tops, and accessories like scrunchies and platform shoes. Vintage-inspired fashion brings nostalgia into your wardrobe, providing a fresh take on retro styles.
Statement Outerwear: Your outerwear becomes the focal point in 2023. Bold colors, eye-catching patterns, and unique textures in coats and jackets make them the star of your outfit. This trend lets you make a striking entrance, even in cold weather.
Sustainable Footwear: Sustainable footwear options are gaining popularity. Look for shoes made from recycled materials, vegan leather, and sustainable rubber. These eco-friendly choices align with the growing commitment to sustainability in fashion while keeping your style on point.
Bohemian Vibes: The bohemian trend embraces a relaxed, free-spirited look. Flowy maxi dresses, fringe details, earthy color palettes, layered jewelry, and wide-brimmed hats all contribute to a Boho-chic style that exudes comfort and individuality.
Futuristic Metallics: For those who want to stand out, futuristic metallics are the way to go. Shiny metallic fabrics, holographic accessories, and metallic footwear add a dose of drama and innovation to your wardrobe, ensuring you're at the cutting edge of fashion.
Power Suits: Power suits in 2023 are all about empowerment and boldness. These suits feature strong shoulders, eye-catching patterns, and vibrant colors. They convey confidence and professionalism while allowing you to express your unique style within the realm of formal attire.